APPLYING AN EXTRAORDINARY DEGREE OF
SERVICE AND EXPERIENCE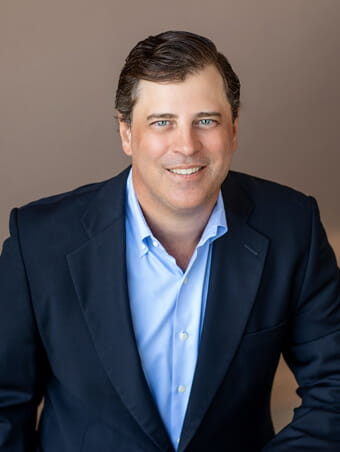 Josh
L.
Galatzan,
CIMA®
FOUNDER
MANAGING PARTNER
Josh has over two decades of experience in working with high net worth clients, providing advisory services focused on comprehensive wealth and investment management. Prior to founding Meridian Wealth Advisors, Josh served as senior vice president of investments for Raymond James, as well as vice president and senior wealth management advisor at Merrill Lynch & Co.
In addition to holding a Bachelor of Arts from the University of Texas at Austin, Josh has also earned the Certified Investment Management Analyst® certification from the Wharton School of Business executive education program at the University of Pennsylvania.
Josh resides in Austin with his wife, Emily, and children, Charlie, Anna, Libby and Molly. His community involvement, past and present, includes Mission Capital (formerly Greenlights), Social Venture Partners, The Dell Children's Council, The Rise School of Austin, The Admiral's Club, The Sportsman's Club, Hand to Hold and The Seton Forum. Josh has also previously served as an advisory board member for R Bank of Texas and is an active member of the Investments and Wealth Institute.
Investments & Wealth Institute™ (The Institute) is the owner of the certification marks "CIMA®" and "Certified Investment Management Analyst℠." Use of CIMA® and/or Certified Investment Management Analyst℠ signifies that the user has successfully completed The Institute's initial and ongoing credentialing requirements for investment management professionals.
---
Our mission and approach are focused on you